Our French cuisine restaurant in Saint-Leu-d'Esserent, close to Lamorlaye and Chantilly
Our Hôtel de l'Oise in Saint-Leu-d'Esserent is the perfect place for a touristic week-end with your family or friends.
To receive you, we have double rooms, rooms for 3 people or family-sized. As we are located close to Chantilly and Senlis, you could discover a variety of family-friendly activities. For a night or for a weekend, you find everything you may need.
In addition to the hotel services, we have a restaurant serving traditional French cuisine.
Several menus and formulas at your convenience are served for lunch during the week.
For more information, please feel free to contact us. We will answer you as quickly as possible.
Don't forget to book your table: +33 3 44 56 60 24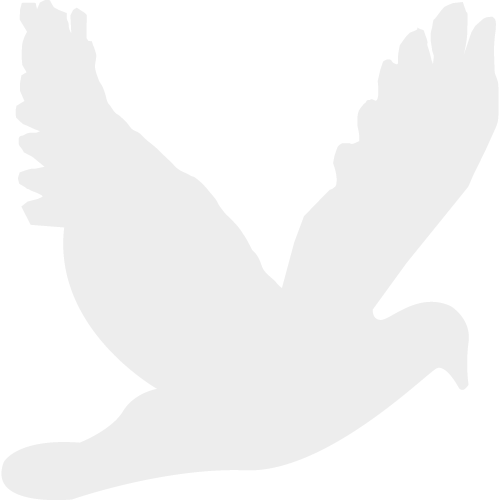 Varied and frequently updated menus

In the Hôtel de l'Oise restaurant, you will find varied homemade dishes respecting the traditional French cuisine style. Come and discover the foie gras, homemade smoked salmon, fish, seafood, meat and poultry cooked by our chef. Our menu prices – from €15 to €53 – are suitable for all budgets.
To make you discover new flavours, we frequently update our menu. Come and taste, through the seasons, varied carefully cooked dishes. We are open everyday of the week except Friday evening, Saturday noon, Sunday evening and evenings on bank holidays.

Roasted Porc Loin with Garlic Cream
Filet de porc rôti à la crème à l'ail
Duck Foie Gras Semi-cooks and its Glass of Sweet White Bordeaux
Foie gras de canard mi-cuit et son verre de Bordeaux blanc moelleux
€23.00
Homemade Smoked Salmon with Toasts
Saumon fumé par nos soins et ses toasts
€20.00
Fried Gambas Singed in Mandarin Liqueur
Poêlée de gambas flambées à la liqueur de mandarines
€22.00
12 Snails with Garlic Butter
12 escargots de Bourgogne au beurre persillé
€19.00
Slice of Scallops with Fried Foie Gras and Chanterelles
Fricassée de Saint-Jacques au Foie Gras poêlé et girolles
€31.00
12 Fines de Claire N°3 Oysters
12 Huîtres Fines de Claire N°3
€27.00
Pan-fried Scallops with Red Pepper Cream
Poêlée de Saint-Jacques à la crème de poivrons rouges
€33.00
Fried Lockets of Monkfish, Singed with Cognac
Médaillons de lotte poêlés, flambés au Cognac
€29.00
Section of Fried Turbot with Hollandaise Sauce
Filet de turbot poêlé, sauce hollandaise
€36.00
Grilled Sea Bass with Lemon Thyme
Bar grillé au thym citron
€26.00
Meunière-style Sole (600 gr. approx.)
Sole Meunière
€55.00
Fillet of Halibut with Raspberry Butter
Filet de flétan au beurre de framboises
€25.00
Grilled Rib Steak (1 person 600 gr. approx.)
Côte de bœuf grillée
€39.00
Grilled Rib Steack
Entrecôte grillée
€26.00
Fried Beef Fillet, Béarnaise Sauce
Filet de bœuf poêlé, sauce Béarnaise
€31.00
Crystallized Lamb Shank
Souris d'agneau confite
€27.00
Duck Breast with Honey and Blackcurrant
Magret de canard au miel et cassis
€24.00
Fried Calf Liver with Red Berry Sauce
Foie de veau poêlé aux fruits rouges
€22.00
Roasted Veal Chop, Singed with Calvados
Côte de veau rôtie, flambée au Calvados
€29.00
P.S. Our beef originates from the EU 5/18
Hot Goat Cheese with Green Salad
Crottin de fromage de chèvre servi chaud sur salade
€6.00 (€12.00 for starter)
3-Cheese Platter
Assiette aux trois fromages
€7.00
White Cheese with Red Berry Coulis
Fromage blanc battu, coulis de fruits rouges
€5.00
Hot Apple Pie with Vanilla Ice Cream
Tarte fine aux pommes et sa boule de glace vanille (à commander en début de repas)
€8.00

Round « Chou-pastry » Filled with Ice Cream and Covered with Hot Chocolate (vanilla, coconut, mandarin or pear)

€9.00
Profiteroles au chocolat
Parfum au choix : Vanille, Noix de coco, Mandarine ou Poire
Ice cream (vanilla, chocolate, coffee, rum/grapes, strawberry, mint and chocolate)
Glaces (vanille, chocolat, café, rhum/raisins, fraise, noix de coco, menthe chocolat)
€7.00
Sorbets (lime, pear, passion fruit, mandarin, raspberry, mirabelle, pineapple)
Sorbets (citron-vert, poire, passion, cassis, mandarine, framboise, mirabelle, ananas)
€7.00
Sorbet Tangerine with Tangerine  » Napoleon » Alcohol
Coupe Napoleon
€8.50
Colonel (Citron vert/Vodka)
Colonel ( lime/vodka)
€8.50
Fresh Fruit Salad, Sorbet and Red Berry Sauce
Salade de fruits frais, coulis et sorbet fruits rouges
€7.00
The Chef's Selection
Assiette gourmande (à commander en début de repas)
€10.00
Strawberry Tiramisu
Tiramisu maison à la fraise
€7.00
Caramel Flowing Cake
Coulant caramel
€7.00
Until 12
Net price, Drinks non included
Prix net – Boisson non comprise
Minced Beef or Chicken Escalope with French Fries
Steak de bœuf ou escalope de volaille, Frites
Ice Cream or Sorbet or Fresh Fruit Salad
Glaces ou sorbets ou salade de fruits frais
Starter dish dessert
€19.50 Incl. Tax.
Dish dessert or starter dish
€16.50 Incl.Tax.
Raw Vegetables Mix
Variété de crudités
Cured Meat Plate
Assiette de charcuterie
Small Muffin with Zucchinis and Oranges
Petit muffin aux courgettes et oranges
Salad of Potatoes, Mustard and Celery
Salade de pommes de terre à la moutarde et céleri
Starter of the day
Entrée du jour
Grilled Steak
Steak grillé
Pork Filet with Bitter-sweet Sauce
Filet mignon de porc sauce aigre-doux
Coalfish Back, Noilly Sauce
Dos de lieu noir, sauce Noilly
Steak tartare
Steak tartare
Dish of the day
Plat du jour
DESSERT OF THE DAY €5.00 Incl. Tax. À la carte
P.S. Our beef meat comes from the European Union
These formulas are only served for lunch from Monday to Friday except on bank holidays
LA MARIE: Salad, Tomatoes, Ham, Emmental, Hard-boiled Egg
Salade, tomate, jambon, emmental, œuf dur
€16.00
LA NORDIQUE: Salad, Tomatoes, Shrimps, Tuna, Smoked Salmon
Salade, tomate, crevettes, thon, saumon fumé
€19.00
L'ASSIETTE DE L'HÔTE : Minced Steak, Fried Egg, French Fries, Raw Vegetables and Salad
Crudités, frites, steak haché, œuf frit
€18.00
LA PAYSANNE: Salad, Tomatoes, Mushrooms, Smoked Duck Breast, Goat Cheese
Salade, tomate, champignons, magret de canard fumé, crottin fermier
€17.00
€28.00
Net Price – Drinks non included – Served from Monday to Friday
1 starter and 1 dish or 1 dish and 1 dessert
Hot Thin Tart with 2 Apples and Homemade Smoked Duck Breast
Tarte fine chaude aux 2 pommes et magret de canard fumé maison
Iced Watercress Cream Soup, Roasted Prawns and Lemon Cream Quenelle
Velouté de cressons glacé, crevettes roses rôties et quenelle de crème citronnée
Fresh and Smoked Salmon Tartar with Mango
Tartare de saumon frais et fumé, à la mangue
Poached Eggs in Casserole, Basque Style
Œufs pochés façon cocotte, à la Basque
Homemade Poultry Terrine with Tarragon
Terrine de volaille maison à l'estragon
6 Fines de Claire N°3 Oysters
6 huîtres Fines de Claire N°3
Piece of Beef with Roquefort Sauce
Pavé de rumsteak poêlé, sauce Roquefort
Fillet of Mullet with Browned Butter
Filet de mulet poêlé au beurre noisette
Slice of Veal with Olives and Chorizo
Effeuillé de veau aux olives et chorizo
Fillet of White Fish with Lemon Butter
Filet de maigre au beurre meunière
Piece of Poultry with Shellfish Cream
Filet de volaille « Terre et Mer » crème de crustacés
White Eggs Mousse with Caramel and Grilled Almonds
Île flottante maison au caramel et amandes grillées
Fresh Fruit Salad with Sorbet
Salade de fruits frais et son sorbet
Crunchy of Raspberries and White Chocolate
Petits roulés croustillants de framboises et chocolat blanc
Flowing Lemon Cake and Almonds
Fondant Coeur coulant au citron et amandes
Strawberry Tiramisu
Tiramisu maison à la fraise
Sherbet with alcohol (lime / vodka or mandarin / mandarin liqueur)
Sorbet arrosé (citron vert/vodka ou mandarine/liqueur de mandarine)
€35.00 MENU
Net Prices – Drinks not included
Homemade Hot Fine Tart with 2 Apples and Smoked Duck Breast
Tarte fine chaude aux 2 pommes et magret de canard fumé maison
Ice-cold Softness of Watercresses, Roasted Prawns and Quenelle of Lemony Cream
Velouté de cressons glacé, crevettes roses rôties et quenelle de crème citronnée
Salmon Tartar Fresh and Smoked, and Mango
Tartare de saumon frais et fumé, à la mangue
Soft-boiled Eggs with Chorizo
Œufs pochés façon cocotte, à la Basque
omemade Terrine of Poultry and Tarragon
Terrine de volaille maison à l'estragon
6 Fines de Claire N°3 Oysters
6 huîtres Fines de Claire N°3
Pièce of Beef with Roquefort Sauce
Pavé de rumsteak poêlé, sauce Roquefort
Fillet of Mullet with Browned Butter
Filet de mulet poêlé au beurre noisette
Sice of Veal with Olives and Chorizo
Effeuillé de veau aux olives et Chorizo
Fillet of White Fish with Lemon Butter
Filet de maigre au beurre meunière
Piece of Poultry with Shellfish Cream
Filet de volaille « Terre et Mer » crème de crustacés
Hot Bread with Blue Cheese or 3-Cheese Plate or Fromage Blanc with Red Berry Coulis
Tartine chaude au Bleu d'Auvergne ou Assiette aux 3 fromages Ou fromage blanc battu, coulis de fruits rouges
White Eggs Mousse with Caramel and Grilled Almonds
Île flottante maison au caramel et amandes grillées
Fresh Fruit Salad with Sorbet
Salade de fruits frais et son sorbet
Raspberries and White Chocolate Crunches
Petits roulés croustillants de framboises et chocolat blanc
Flowing Lemon Cake and Almonds
Fondant Coeur coulant au citron et amandes
Strawberry Tiramisu
Tiramisu maison à la fraise
Sherbet with Alcohol (lime / vodka or mandarin /mandarin liqueur)
Sorbet arrosé (citron vert/vodka ou mandarine/liqueur de mandarine)
€45.00 MENU
Net Price – Drinks not included
Cassolette of Gambas Perfumed with Curry
Cassolette de gambas parfumées au curry
Mixed Salad, Gizzard Confits, Homemade Smoked Duck Breast and Foie Gras
Salade folle du Terroir (salade mixte, gésiers confits, filets de magret de canard fumé maison et foie gras)
Creamy Risotto Perfumed with Shellfish and Small Scallops
Risotto crémeux parfumé aux crustacés et ses noix de pétoncles
Cauliflower Cream wih Scampis and Homemade Smoked Salmon
Crème de choux-fleur aux langoustines et saumon fumé maison
9 ines de Claire N°3 Oysters
9 huîtres Fines de Claire N°3
Grilled Rib Steak, Béarnaise Sauce
Entrecôte grillée, sauce béarnaise
Gambas Singed with Mandarin Liqueur
Poêlée de gambas flambées à la Mandarine
Grilled Beef Rib with Béarnaise Sauce (1 person 600 gr. approx., + €9.00 per pers.)
Côte de bœuf grillée sauce béarnaise (1 personne 600 Gr env. Supplément de 9,00 € par pers.)
Calf's liver fried with chopped parsley
Fried Calf Liver with Red Berries
Crystallized Lamb Shank
Souris d'agneau confite
Grilled Sea Bass with Lemon Thyme and Browned Butter
Bar grillé au thym citron et beurre noisette
Hot Goat Cheese with Green Salad or 3-Cheese Plate or Fromage Blanc with Red Berry Coulis
Salade de fromage de chèvre chaud sur toast ou assiette de 3 fromages ou fromage blanc battu et coulis de fruits rouges
Round  « Chou-pastry » Filled with Cream and Covered with Hot Chocolate
Profiteroles maison
Hot Apple Pie with Vanilla Ice Cream
Tarte fine chaude aux pommes et sa touche fraîcheur
Caspberries and White Chocolate Crunchy
Petits roulés croustillants de framboises et chocolat blanc
Flowing Lemon Cake and Almonds
Fondant cœur coulant au citron et amandes
Fresh Fruit Salad and Sweetness
Salade de fruits frais et sa touche fraîcheur
Alcohol-flavoured Sorbet (lime / vodka or mandarin / mandarin liqueur)
Sorbet arrosé (citron vert/vodka ou mandarine/liqueur de mandarine)
€55.00 MENU
Net Price – Drinks not included
12 Snails with Garlic Butter
12 Escargots de Bourgogne au beurre persillé
Semi-cooked Duck Foie Gras and its Glass of White Marrowy Bordeaux
Foie gras de canard mi-cuit et son verre de Bordeaux blanc moelleux
Home-smoked Salmon
Assiette de saumon fumé maison et ses toasts
Scallop Slice with Homemade Fried Foie Gras and Chanterelles
Fricassée de Saint-Jacques au foie gras maison poêlé et girolles
12 Fines de Claire N°3 Oysters
12 huîtres Fines de Claire N°3
Fried Piece of Beef with Mushrooms
Filet de bœuf poêlé, saveur forestière
Monkfish Blanquette with White Wine and Small Vegetables
Blanquette de lotte au vin blanc et ses petits légumes
Grilled Beef Rib with Béarnaise Sauce
Côte de bœuf grillée sauce béarnaise
Duck Breast with Honey and Blackcurrant
Magret de canard au miel et cassis
Fillet of Halibut with Raspberries Butter
Filet de flétan au beurre de framboises
Roasted Veal Chop, Singed in Calvados
Côte de veau rôtie, flambée au Calvados
Hot Goat Cheese with Green Salad or 3-Cheese Plate or Fromage Blanc with Red Berry Coulis
Salade de fromage de chèvre chaud sur toast ou Assiette aux 3 fromages Ou fromage blanc battu, coulis de fruits rouges
The Chef's selection
Assiette gourmande
Profiteroles maison
Homemade Round  « Chou-pastry » Filled with Cream and Covered with Hot Chocolate
White Egg Mousse with Caramel and Grilled Almonds
Île flottante maison au caramel et amandes grillées
Strawberry Tiramisu
Tiramisu maison à la fraise
Fresh Fruit Salad and Sweetness
Salade de fruits frais et sa touche fraîcheur
Alcohol-Flavoured Sorbet (lime / vodka or mandarin / mandarin liqueur)
Sorbet arrosé (citron vert/vodka ou mandarine/liqueur de mandarine)